The Innovative Group
The Innovative Group – We opened The Innovative Group in May of 2011 after working together as a team for a previous company. The vision for working together and opening our company was to provide a level of service to our clients beyond what can be achieved by a single agent. We chose the name, The Innovative Group, as it reflects our goal to be leaders in our industry and provide new and cutting edge technology to all our clients. We wanted to be more than a source to sell and buy properties, we wanted to provide our clients with a 1st class real estate experience with a strong focus on providing unmatched customer service and communication. Thanks to our loyal clients and friends, we are honored to say that 71% of our total business is from repeat and referral clientele, which continually ranks us as a top 20 producing agent amongst more than 3500 agents in the Pikes Peak region. Our goal is, and always will be, to "create real estate experiences you want to tell your friends and family about." We thank you all for your continued support and trust in The Innovative Group!
Brandon Renaud (Broker/Owner)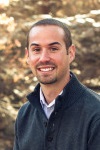 Real estate is something I am passionate about and is an industry I have been around my whole life: literally. My mom is a full–time Realtor and my grandfather was a property manager for many years before opening his own real estate management company. Having been a licensed, full–time Realtor for over 13 years now, I pride myself on communication and providing first class customer service. I truly believe that a well–informed client is a happy client; and as such, I strive to provide an experience that is relevant and personal to each client I work with.
When not in the office, I love to spend time with my family. Jessica, my wife of 11 years, is my high school sweetheart and God has blessed us with 3 amazingly joyous, beautiful and rambunctious children. Harley is 8 and my oldest daughter. She loves school, piano and gymnastics! Camryn is 6 and my youngest daughter. She loves basketball, piano and playing with her friends! Roman is 4 and my youngest boy. He loves cars, basketball and thinks he is the fastest 4-year- old on the planet! We are actively involved in our home Church, mission Dei: Falcon, and have enjoyed seeing it go from a small bible study in Falcon to a thriving and vibrant church. Jessica and I are thankful to own a business with Louis and Nina and I am honored to have the opportunity to serve family, friends and clients with all their real estate needs.
Louis Torres (Broker/Owner)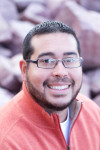 I grew up in West Palm Beach Florida, but after being stationed at Fort Carson, I fell in love with Colorado Springs. I was a part of the Army's World Class Athlete Program (WCAP) from 2000-2004. WCAP is a unit for Olympic bound soldiers, and our unit's mission was to make the Olympic team. After the 2004 Olympic Trials I retired from competing and refocused my energy to real estate. Bringing the same dedication, determination and hard work I invested in my sport, I now focus on meeting the needs of my clients. My ultimate goal is to ensure each and every client has a positive buying and selling experience. I am married with two beautiful children. My wife Nina works with Brandon and myself, and we enjoy helping families with their home purchase and selling needs.